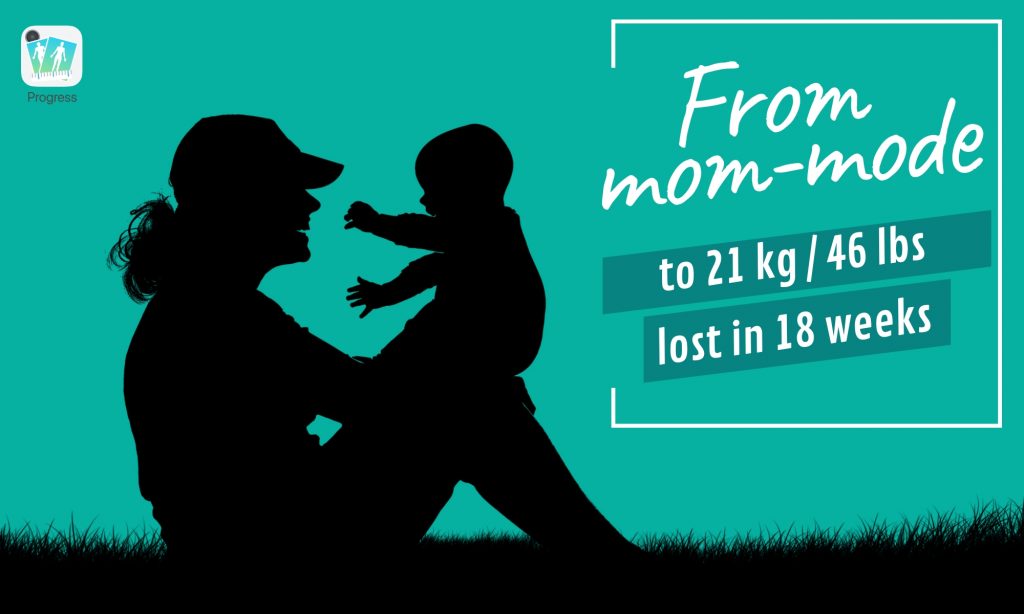 At 31 years old, Sherry, one of the members of our Progress Accountability Group and an amazing single mom of four kids, switched from full-on "Mom Mode" to "Healthy Sherry", losing over 21 kg (46lbs) in just 18 weeks. And that's just the beginning.
Where are you from? Originally from Australia
What do you do for work/career? Working from home – computer work (so a lot of sitting)
What are your hobbies or interests? Knitting and needlework (again a lot of sitting)
Tell us about your lifestyle before you decided to make a change
I guess my story is a pretty common one.. at least for many moms. I was in "Mom Mode" for the last couple of years…
This basically meant my only focus was doing as much as I could for the kids. I was a single mother of four kids for fours years, so it was all about getting all of them on their feet, focusing entirely on their evolvement.
Nowhere in this Mom Mode mindset was there room for me and for what I would have wanted for myself.
I wasn't paying attention to what I was eating, or even thinking about exercising (enough or at all). Stress eating was also a big component… I was eating all the kids' left-overs and then when they finally go to bed, I was hitting all those sugary sweets.
It took quite a wake-up call and I realised that I'd only been focusing on the kids… who are all on their feet now.
So why not take a moment to focus on myself for a change? As a single mom, I guess that focusing on myself was never on the table for me, I never even thought about it.
Starting to think about myself was a huge deal for me. Knowing that even for the future, I can start thinking about what I wanted. This was probably the biggest change for me and still is.
What drove you to make a change? A particular event?
Most of my problems came from the fact that I was eating whatever and never focusing on what goes into my body, if it's healthy or benefits me in any way. I was always feeling that I'm way too stressed about everything else, to be able to do this as well.
But one day I had a friend say to me "Well, I've known you for three years. You always say you'd like to loose weight… so what's going on with that?"
That's when it hit me. My kids were all in school now. My youngest started prep-school last year, so maybe now was the time to actually think of myself? That was actually what kicked me into gear, in late February, this year.
February 26 was the start day of my weight-loss journey, weighing at 129.8 kg.
How did you start? What were the first changes that you made? How did you make time to make a change?
In the first couple of weeks, I changed up my diet and I started walking. And when I say walking, I mean a lot of walking.
I went to doing around 12-14 km / day, after a recommendation from my friend who actually got me started.
It took some time to get used to, but it was working for me. Now since my family has a very high tendency to get skin cancer (we've all got very very light skin), my doctor had actually recommended in the past to be very careful about how much I expose myself to the sun, which is why I decided to switch to indoors exercising and hit the gym.
I started with a bit of guidance from the trainers there, I was talking with them every now and again and then trying to stick to the routine they were suggesting. Wasn't easy to stick to the number of sets & reps and all the exercises, but I mostly did everything on my own for the very first weeks.
After this they started a 6-week-challenge.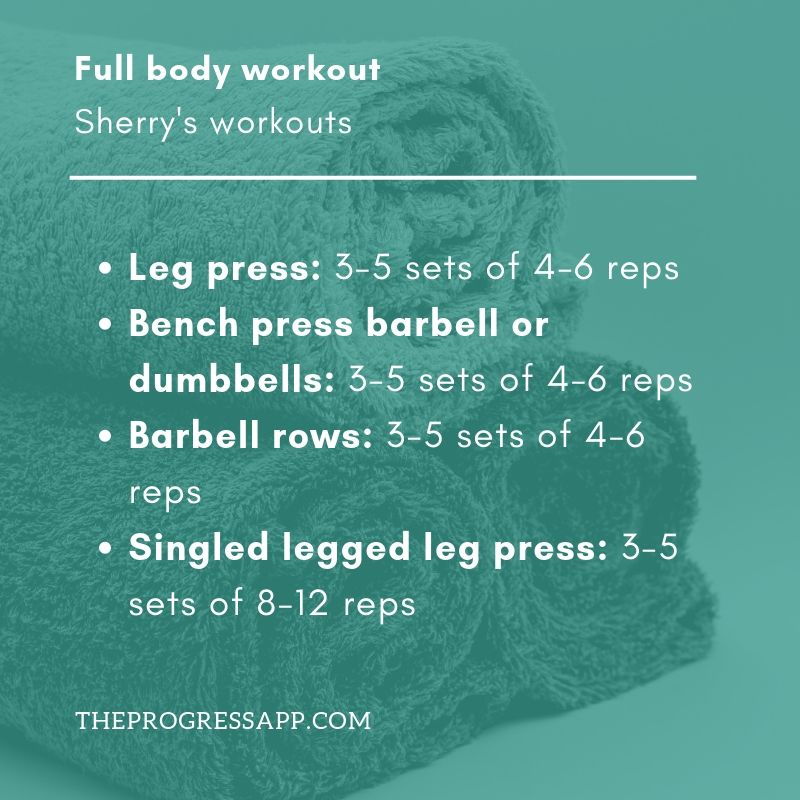 I was lucky enough to join in and get a discount on working with a personal trainer (PT) 2 sessions/week. As a single mom, money has always been a concern, but eventually I decided to give it a go for the challenge and to invest a bit in myself.
It was a lot tougher, but definitely much more effective. I found that the combination of challenge & private trainer is also keeping me much more motivated and focused and able to push for better results.
I still have those days when I really don't feel like going, but knowing that I have those two days a week when I have an appointment and someone is there waiting for me, makes it much more difficult to give up. Does do wonders from an accountability perspective.
The challenge finished two weeks ago.
For me it was a challenge to myself and the truth is I hadn't joined to win. I was only thinking about winning against… well… myself.
The surprise came when I found out that I came runner up. My first challenge, first time after so many years of being entirely "mom focused" and I came runner up.
What's your exercise routine? What advice do you have for people who are thinking about starting exercising?
I'm currently going for 5-6 workouts per week, depending how my schedule looks.
Of course, there are still days when things don't go as planned and that's okay. It's not like I'm on Biggest Loser, but to be loosing consistently over a certain amount of time, you do really need to get of the couch, 5-6 times/ week and get to it. I think the mental struggle to stick to your weight-loss journey is really the worst.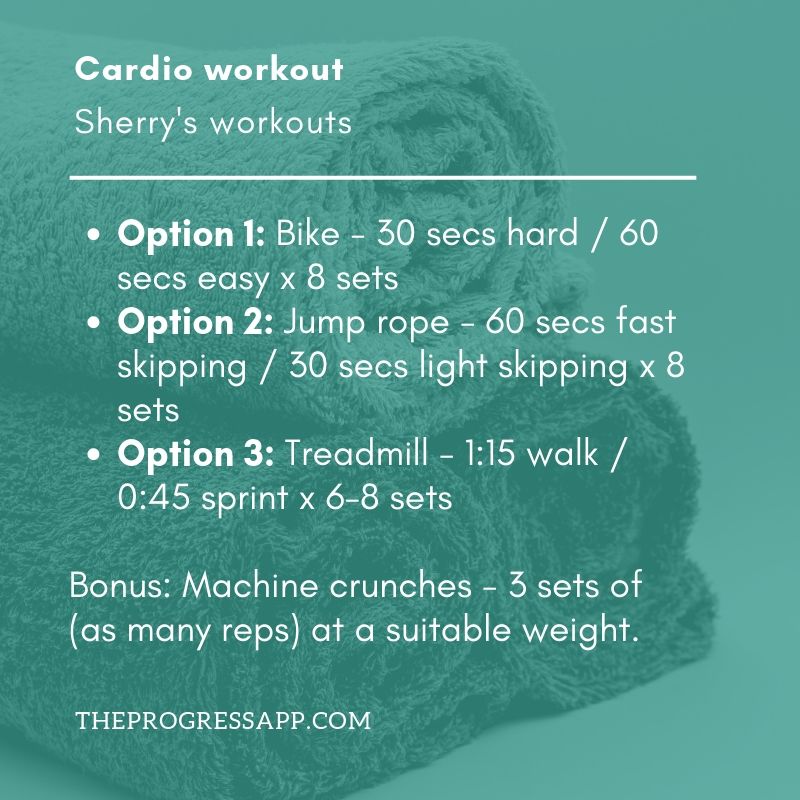 I always tell my PT, coming to the gym is like dragging a 2 year old somewhere they don't want to go, only you're the kid. I want to go, but my brain goes.. "well… but the sofa is so much more comfortable". And the truth is, it's so easy to give up. I still struggle with that.
Like last time, I was struggling with a flu, my kids got it too. So I had a week off training and after that my body took a bit of time to react to getting back to the gym – so no weight-loss for a few days.
Even if it's one kilogram you're trying to lose, sometimes it might even take up to a week, if your body decides to fluctuate.
It's very important to understand your body in moments like this and give it the time it needs to show results, instead of giving up.
But today I hit another goal! 108.8 kg. So I feel back in shape and ready to reach the next milestone of my journey. My end goal is to reach 70 kg from 129.8 kg.
I split my overall goal into smaller milestones, so I can enjoy the victories throughout my journey.
At the moment I'm at 108.8 kg. When I stepped on the scale today and saw that… it's 21 kg lost. After a week of constantly asking myself when is my weight going to drop again, today was exactly what I needed to see in order to move forward.
I'm finally over the 20kg mark, which seemed to stick around for a while.
My next milestone to reach is 100 kg.
Are you following a particular diet?
Before this, I was all over the place, food-wise. Had a real addiction to chocolate for years and years. I now managed to get to a point where I am keeping things under control, but cheese-cake "addiction" is never going to go away. Basically, I can't have it in the house and not eat it.
When starting my journey I put myself on a meal replacement diet, but, for the challenge, my PT recommended to switch from meal replacements to a regular diet, as he said that together with working out, I wouldn't be needing meal replacement anymore – but just healthy eating.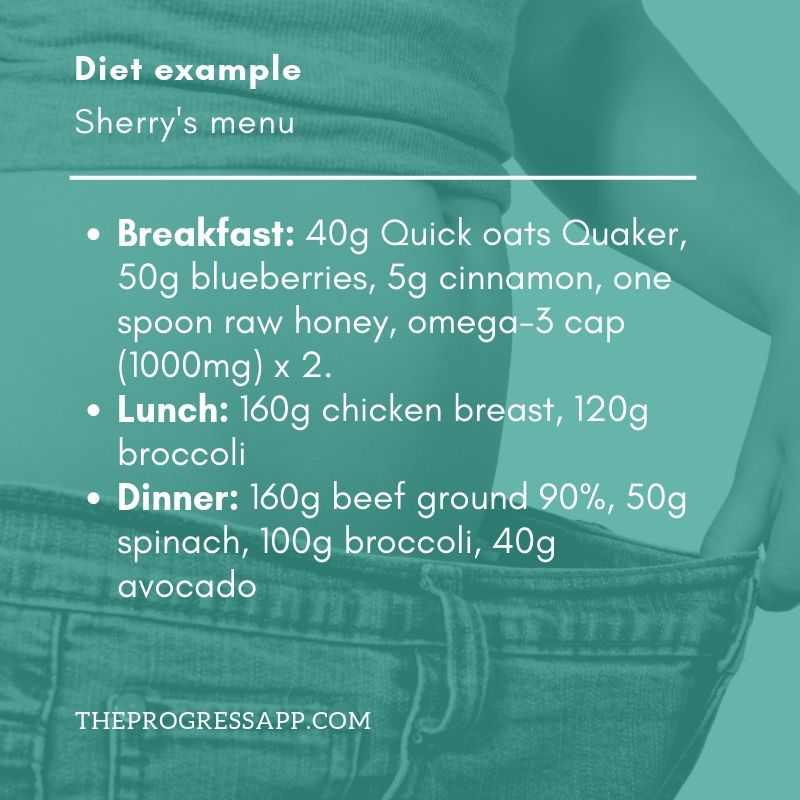 And it did work! So I ended up on a diet which I like to refer to as "broccoli with a side of broccoli and, when you get sick of broccoli, have some more broccoli to go with that".
When I started it felt like a lot less than I expected, especially with working out as well, but I soon realised that that's the way it goes. The calorie count has to be lower, in order for you to drop the weight.
After finishing the challenge, instead of lowering the calorie count in order to continue the weight drop, I started doing more strength workouts.
One of the things that definitely helped was having a diet plan set-up by my trainer, over those 6 weeks, which contributed to my results so far.
After the challenge, my trainer was nice enough to keep a special price for me, so I've managed to continue working out with him and keeping the diet plan.
What types of struggles have you dealt with during this time? Are there times where you have had to show yourself compassion along the way?

Mentally, I always bash myself up when I slip-up, instead of being compassionate with myself, although I am aware that it's so important to be understanding with ourselves.
Generally, I wasn't at all thinking about what I was eating so it is very easy to slip-up, even now. I'm cooking something for the children and I end up eating with them. My kids are the biggest enemies of my diet :), they're always bringing something sweet and wanting to share it with me.
So how do you say no to your bundle of joy bringing you over your favorite chocolate? One thing that has worked for me is portion control, which does decrease the impact of slip-ups.
Still, if there's a major slip-up, usually what I do is not weigh myself for a couple of days, to give myself time to get rid of the weight-gain, and then weigh when I'm back on track. This helps me because I know that I'm going to be much more demotivated by that first weigh-in after the slip-up, then if I get back to it and weigh-in when things are going my way again. I don't think there's any point in disappointing myself by seeing the number on the scale going up, especially when I can get back to it in a matter of a few days.
Another challenge (other than the one with my kids) is sticking to my routine when visiting friends.
How do you refuse nicely that mud-cake and ice-cream when everyone around you is having it?
It does get a bit easier in time, when people around you understand that you're really committed to your journey and I've come to see that if I really can't help it, the way to go is to practice portion-control and maybe go for 1/2 a serving (or even less) instead of a full one.
At the end of the day, I say it's important to understand that slip-ups don't mean everything is lost, so don't bash yourself up and try to think that in a few more days you'll get back on track.
It's easy to to make a plan, it's really hard to stick with it. What kept you motivated?
It was really difficult for me to "get back on the horse" when things didn't go my way… either because of a slip-up, or not being able to workout for a week because of a cold.
I've had to work most of all with re-wiring my brain into understanding that it is true what they say. One bad day or one bad meal doesn't mean the end of your journey. And the beauty of living healthier is that tomorrow you can get right back to it.

Don't stop after you have a binge, get back into it and don't bash yourself up for it. I've done it so many times and it's never helped.
What did help me a lot was having a PT to help me get back on track when I was feeling down and to make me stick to my routine – from both a diet and exercising point of view. He was also one of the people encouraging me most to have compassion for myself after a slip-up and just getting back on the horse.
How has your life changed since you transformed? What are you most proud of?
I know it took a long while for me to actually notice the changes.
People around me were noticing the small changes long before I was.
Even when I take Progress photos, I don't necessarily see a change, but then people who see my pictures do notice the improvements. I couldn't even see the difference after loosing 10 kg, but I felt so good when people around me would notice.
Right now it feels good to see that all my clothes are becoming baggier and I finally managed to get into a few ones which weren't fitting me for quite some time. There was this one shirt I couldn't even get my arms into and six weeks into my journey… IT FIT! Same with a pyjama bottom that finally fits over my hips.
One of the things I'm most proud of is my mindset change.
This feeling of power and control you get over your life when you realise you can actually do it. You can actually live healthier, exercise and eat knowing what you eat and how much. This feeling of knowing you can do it.
And then of course… seeing the numbers go down and my exercise routine get more and more complex.
Knowing that when I get on that gym bike tomorrow I'll log in a smaller weight. Knowing that 2 months ago my workouts were totally different. When I started, I was struggling to press 40-50 kg. Now I'm pressing 125 kg.
Oh… and well.. I guess something's happening because it seems that everybody's noticing. Even the men!
Measurements? Are you doing them?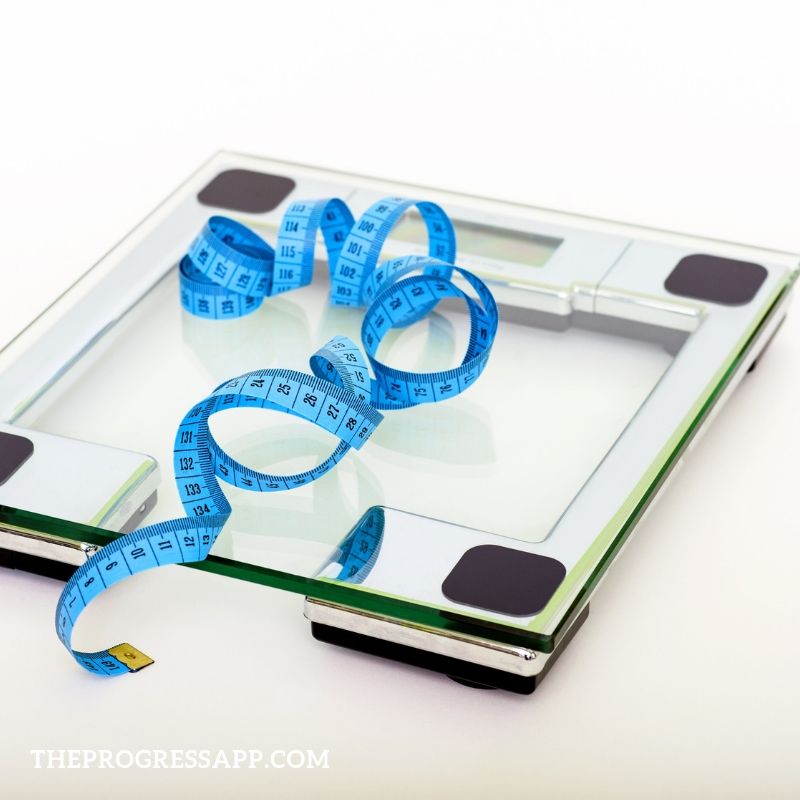 I am mainly tracking weight-loss, and do it every couple of days, although sometimes my PT asks me to do it daily, so we see how my diet-plan is going.
Then every 6 weeks, I get a full scan at the gym, to see the muscle & fat percentages, and from time to time progress pictures, which I do mostly for my friends, as they're very keen on seeing the progress as well.
What did help me was to always track my weight-loss against the number of weeks passed.
Instead of saying "I've lost 21 kilos"… I frame it as "I lost 21 kilos in 18 weeks". This always makes me see that it's possible and it doesn't take forever (although it might feel like that sometimes).
What would you want other people who are struggling with their wellness to know?
Be gentle with yourself, the changes will come…
Maybe even journal how you are feeling and what you can do at the beginning of your journey.
I think this will help you immensely. To see where you started from and notice that in a month or two you'll have gone so much further. Those 20 minutes on the bike that were a killer for you in the first week? Well you'll get to 50 minutes and then some more.
It might seem like a distant dream at the beginning, but you'll get there.
The first time I went to gym I logged in almost 130 kg (you log in your current weight when you get on the bike for example) and I was thinking, one day I'll hopefully log in 115 kg. And here I am a couple of months after… getting close to 100kg. Well… I did that and I'm not stopping here.
So you can too.
One step at a time.