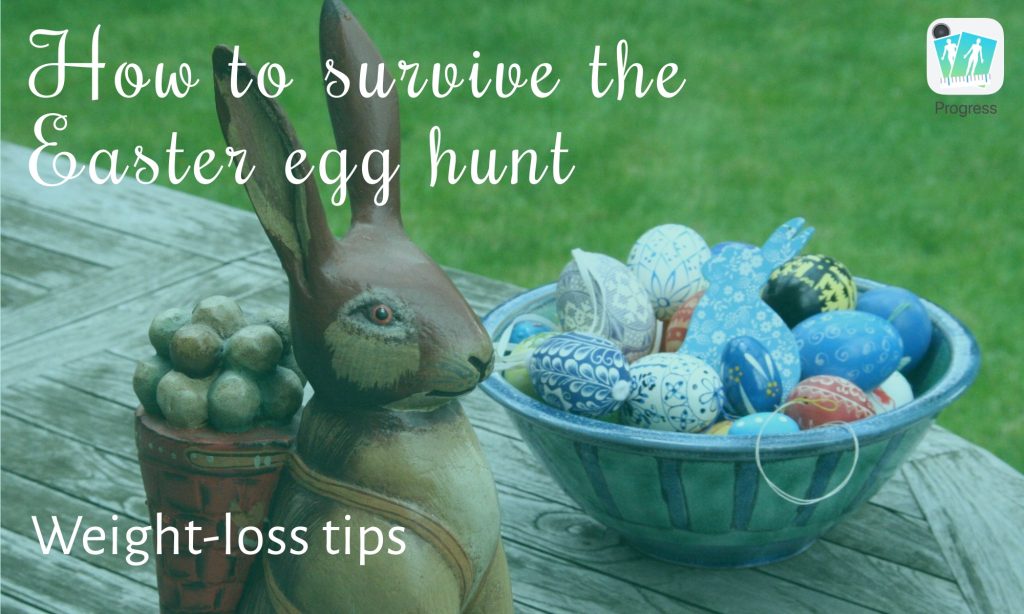 Easter is coming (pun intended), and we all know what that means for those of us trying to lose weight. Temptation! Countless chocolate bunnies and towers of marshmallow chicks everywhere 😅.
With so many delicious treats, the kids' Easter eggs hunt coming up, together with that glazed ham sitting in your pantry and staring at you right in the face, one might get a bit anxious when thinking about how to stay true to our progress so far.
We wanted to give you a bit more ammo this Easter, so we put together a list of tips on how to make the best of the holiday if you're on a weight loss journey. Plus, to show you how other people will be doing it, we've asked some of our friends in the Progress Accountability fb group to share with us their plans.
The bunny knows business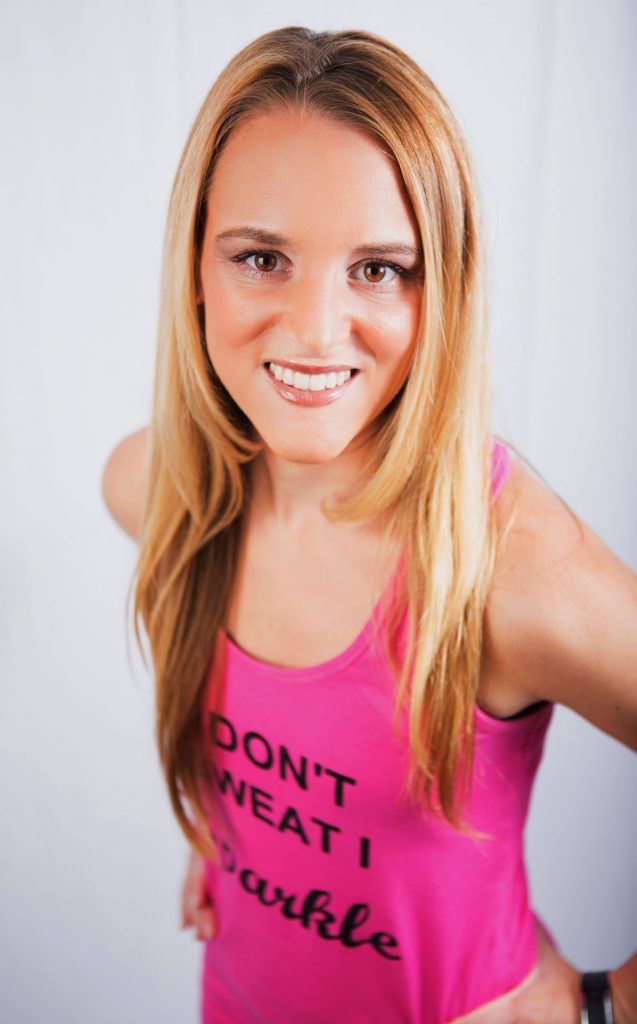 When it comes to your Easter dinner, think like a bunny! "Cover your plate in as many greens and veggies as you can. While you'll ideally want to have half of your plate as fresh fruits of veggies, the more you make your plate full of these nutrient packed items the better", Catherine Basu, ACE-Certified Fitness Professional and the owner of Fit Armadillo®, recommended.
Avoid overeating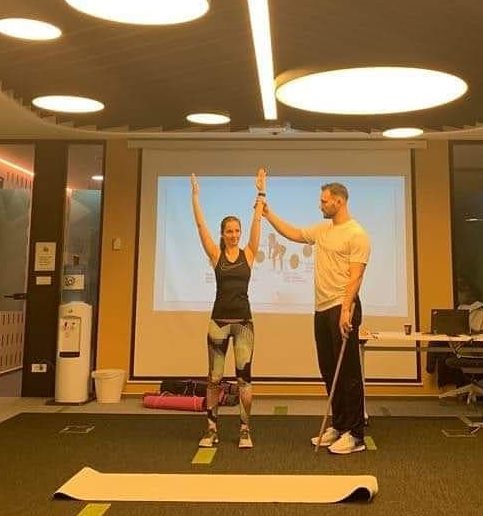 Especially if you had a few days of fasting before Easter. Remember that moderation is key all year long. According to Alina Mihai, Certified Nutritionist, Personal Trainer and founder of the Challenge the Change program, "a moderate food intake will help you keep your current weight and prevent indigestion".
Eat slowly and mindfully. Slowly, as it takes about 20 minutes for the brain to signal you are full and mindfully, for you to enjoy and savor all tastes and have a full senses experience.
Robin, 34 y.o., 41 lbs lost
Robin (185.6 lbs – after losing 41 lbs)
"We are having ham, but instead of traditional glazed, I use mustard with sugar free maple syrup for a faux honey mustard. Cauliflower mashed potatoes and grilled asparagus. I will let myself have a couple treats (like a Cadbury egg – my favorite, or only a few Reese's peanut butter cup minis), but, otherwise, I am not planning on pigging out on sugar. "
Trina, 41 y.o., 105 lbs lost
Trina after losing over 100 lbs
"My plan for holidays is going in with game plan. I know what favorite foods I like and I plan for those in moderation. I write them in MyFitnessPal app before the meal even happens. Then I know how many calories I have left for the day and what my Macros percentages are.
This way, if there is something I didn't plan for I know if I can "afford" it or not. I also try to exercise the day of the holiday because it:
reminds me how hard I have to work to burn 500 calories
and helps me try harder to not overeat.
Plus, the added bonus of a few extra calories for the day does help with wiggle room."
Hunt down those Easter eggs!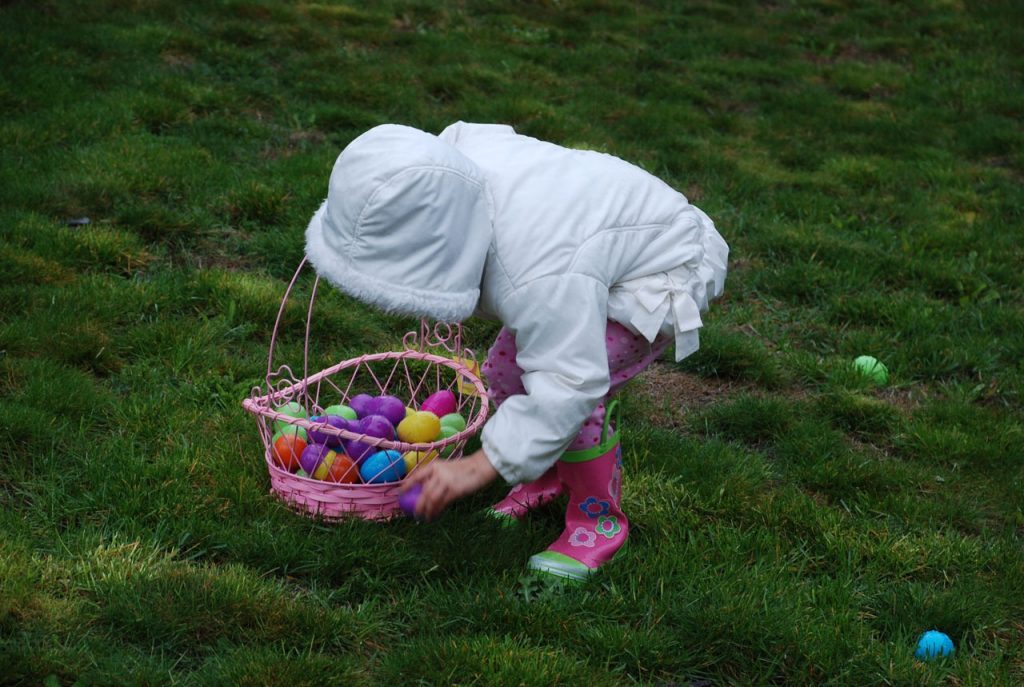 This is the best opportunity to get moving before and after the Easter dinner and a FUN one. If the weather allows it, you can invite your family to take a stroll with you – check out the spring flowers and other sights in the neighborhood.  
Even a 10 minute walk can help you feel better and have positive health impacts. According to Catherine @ Fit Armadillo, if you're able to hop to it before and after dinner for at least 15 minutes, you'll be able to check off the goal of 30 minutes of movement in a day that comes with even more benefits.  
Robin already has her day set-up: "We also have a pretty full day volunteering with our three girls at a bunny rescue, then Easter egg hunts and Easter crafts… Eye on the prize… me in a two piece in Hawaii!🐠🌴🌺☀️"
Adapt and enjoy
Speaking of hopping…you don't need to take the Easter workouts as seriously as the regular ones. During the holidays you might have a different schedule and going to the gym for your regular workout might not fit in anymore. Instead you can go for a brisk walk or even do some exercises at home for 15-20 minutes. It will help keep you in shape and boost your energy levels.
If you have kids coming to dinner, you can get moving with them. Catherine suggests maybe adding some sidewalk chalk to their Easter basket and use it to create hopscotch or other fun active games when you spend time together.  
I've got a sweet tooth for that Easter candy
Although avoiding sweets altogether would be the ideal way to go, indulging intelligently won't make it the end of the world. If you REALLY want to eat them sweets, you will. Plus, the truth is… Easter candy is the best candy!
Ideally, you can make the most out of both worlds, enjoy your favorite seasonal treats and not feel like you've ruined months of hard work in the process.
Catherine's suggestion: pick your candy of choice and figure how much of it means 250 calories. This way you'll get to enjoy 250 cal. of your favorite Easter candy and then remove those 250 calories from your other foods. Plus if it's a one day treat, then you can easily balance it out during the following days either through diet or workouts.
Stay hydrated and drink water.
According to Alina @ Challenge the Change, it's actually quite easy to mistake thirst with hunger. Instead of drinking water you might end up snacking and eating different foods, but none of them will satisfy you.
Also, take a look at your alcohol intake. Our recommendation would be to limit it, not only for its caloric value, but also for its unfortunate 'ability' to create hunger, which will make you eat more.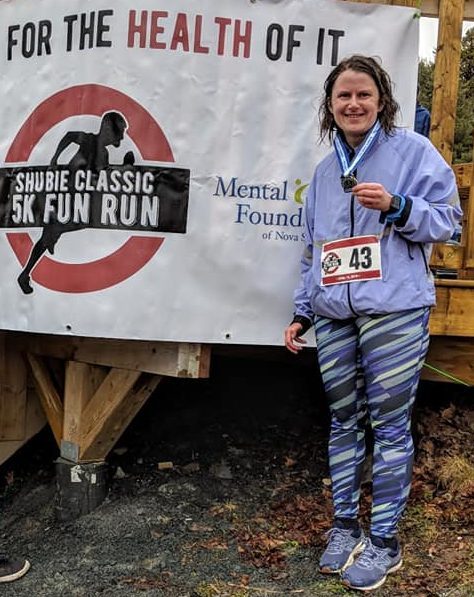 Kendra, 30 y.o, 63 lbs lost
I've been struggling with my evenings lately… snackish.  I live by myself, so for Easter I asked my mom if she could get me gift cards for clothing shops or Tim Hortons coffee shop, instead of candy. I try to stick close to the foods from my plan, but I work this weekend and know that there will probably be treats at the hospital. What I am going to try to do is just say no to it, 'cause it's not on plan. Another thing I'll try is to focus on the water intake, as I've been slacking a bit I think.
Relax and take time for yourself
It's nice to take care of others, but to be able to do that you first need to take care of yourself. Take advantage of the few days off to unwind and relax.
Do those activities that nourish your mind and your soul. Take a nap, read a book, watch a movie, take a long bath, catch up with a friend, anything that takes your mind off work and releases the day to day stress. Your body will reward you for taking care of it.
Compassion to others, but first to yourself
If all your best efforts to make conscious eating decisions, go for healthier choices and listen to your body don't quite go to plan on Easter, don't beat yourself up. Practice compassion, focus on what went well, and move on.
According to Trina, although she does go with the above plan, life sometimes happens and she falls off the wagon. 🙂
"During these times I try to remember where and why I started getting healthy in the first place. Making healthy choices makes me physically and mentally feel better. After a few days off the wagon when I'm not feeling the perks of healthy living it's hard to get back on track. I'm more tired and in more pain.
But, if I don't get back on track now I'll never feel better. So I force myself to remember that I'll feel better after a walk. And after a walk I'll remember how hard it is to burn 500 calories so I'll wanna eat better. And slowly I get back on track.
I try not to have more than 2 down days in a row. But it happens."
Don't let a bad day turn into a bad week. Or a bad week turn into a bad month. Or a bad month turn into a bad year.
Get back to business
Finally, don't forget to peep or peek into the future. Plan out your workouts for after the Easter weekend and think about after Easter meal prep.
For help holding yourself accountable, join the Progress Facebook Accountability group or join the workouts at Fit Armadillo. While there are so many options, the next Fit Armadillo online group fitness class will happen on Friday, May 3rd. Learn more: FitArmadillo.com/Classes. Don't want to wait? Book a virtual personal training session at: FitArmadillo.com. Use code EASTER for 10% off your session the next month.
It's never too late to get back on track
As Trina says, our lives aren't a straight line. It's more of a spiral and sometimes we need to be compassionate with ourselves and understand we gotta revisit some lessons over and over again, each time learning a new aspect into why we make the choices we do.
Well here you have it: plan, achieve, be compassionate with yourself and enjoy :).
We wish you a wonderful and warm Easter together with your loved ones.
Lewis, Emma, Andreea and Jen