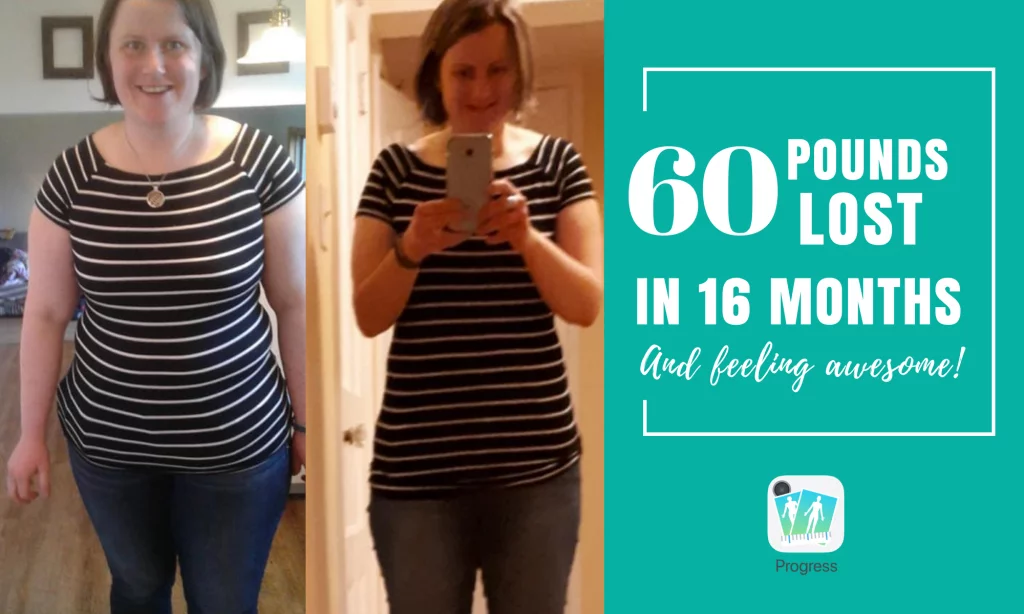 Aiming for a 60 lbs weight loss might sound ambitious, but it is doable, and we have proof! So here's how to lose 60 lbs from someone who has managed to do it! In 2017, Kendra was at her heaviest, wearing a size 18 and dealing with anxiety. Since then, she has lost 60 lbs (27kg) and dropped to a size 11, but her weight loss journey is far from over. She's turning this into a lifestyle of "awesomeness".


Back in October 2018 Kendra posted in the Progress Accountability FB Group where she updated us frequently on how she was progressing: "A year of exercising on a regular basis and eating right can do wonders for one's mental health. I re-joined the gym a year ago this month. Now approximately 52 lbs less!"

Of course, we wanted to find out more about her journey and some tips on how to drop 60 lbs and reach all your weight loss goals.
Continue reading

"How to lose 60 lbs in 16 months"