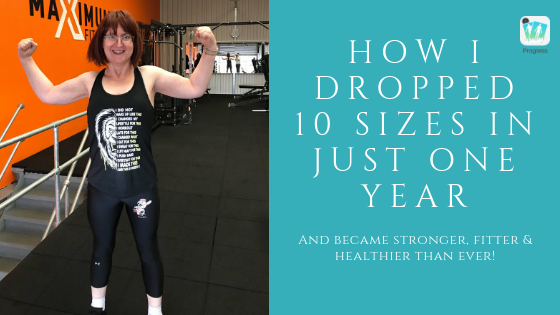 On November 13, Alyson celebrated her 1st fit-iversary (the first anniversary since beginning her weight loss journey) by posting on the Progress Facebook Group:
"Over 30 kgs lost. Down from size 20+ to 12. Fitter & stronger than ever before. More importantly my chronic health problems have improved massively. Diabetes back under control and nearing remission. My liver disease well in the way to being beaten."
To find out more about weight loss and how you can go from obesity to a healthy life, in just one year, we had a chat with Alyson, a true inspiration on how to improve life quality and health.
Where are you from?  

Originally from Henley on Thames, UK

Where do you live now?  

Newcastle upon Tyne

What do you do for work/career?  Digital Project Manager
What are your hobbies or interests?

Travelling, Online Gaming (MMORPGs), Hiking, taking flying lessons to get a Private Pilots Licence (which I paused to get well).
Before starting on my weight loss journey even hiking was a struggle…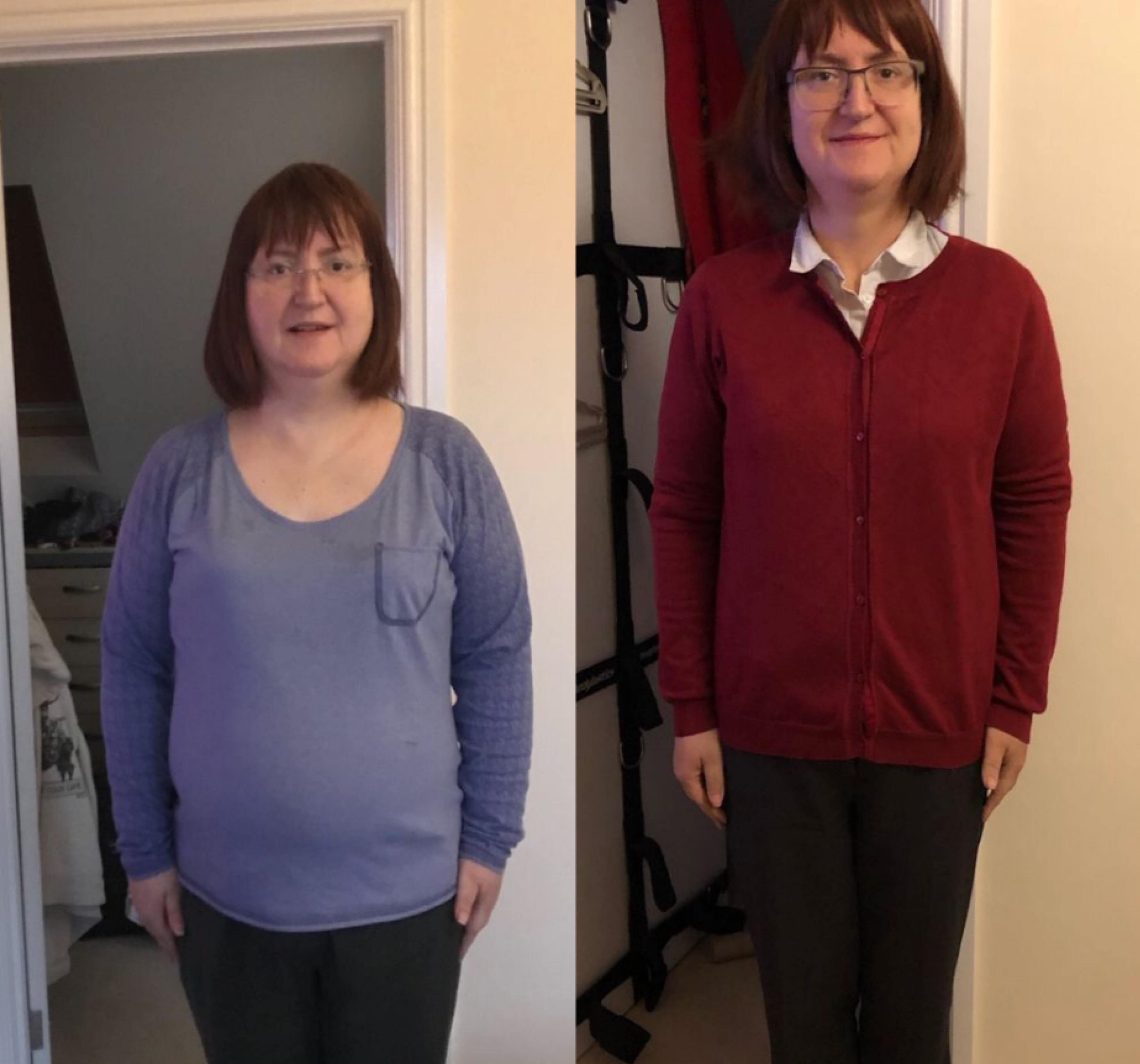 Progress: Tell us about your lifestyle before you decided to make a change.
Alyson: I was 50. I was approx. 222 lbs (101 kg) but had been as much as 242 lbs (110 kg). I was size 20/22 UK in clothing.
I lived a very lazy sedentary lifestyle. Hardly any exercise apart from the odd walk or hike, but nothing regular. Even hiking was a struggle, especially uphill due to my being obese (35 BMI).  I developed Type 2 Diabetes and Nonalcoholic Steatohepatitis (Stage 3 Banding Fibrosis). I also had problems with my back which were exacerbated by my being obese.
What drove you to make a change? A particular event?
My blood sugars had started to go haywire. I was hitting scores of 19 mmol when taking my blood sugars and at a review my HBA1C hit a score of 71. Good control patients should have a score of 53-55. My cholesterol was in the region of 12.
My doctor literally turned around and said I'd be dead in only a few years if I didn't do something. That calm blunt assessment really hit home.
In terms of diet I run a 20% caloric deficit per day
How did you start? What were the first changes that you made? Are you following a particular diet? How did you make time to make a change?
I had been to gyms before, but didn't really have a clue as what to do, and I wasn't very good at cardio. I decided I probably needed help remaining accountable, so I hired a local personal trainer. They were worried they'd be even able to train me due to my health issues, but decided to try.
We started doing strength/endurance/resistance training 3 days a week for an hour each time. We began with TRX suspension training before moving to free weights after about 12 weeks.
My trainer moved away in March so I have been going to a new gym that specializes in personal training and I've been doing 3 days a week and we still use weights.
In terms of diet I run a 20% caloric deficit per day and stick to it and am often +/-1 or 2% on track. Having a smaller deficit has allowed me to avoid problems with hunger.
I'm still on a 20% deficit and have lost 31 kg to date.  We do tweak occasionally if my performance suffers. Literally, as long as I have the numbers for it I can eat it.
I also did not set a weight loss goalI had to get to, as a 37-40 kg loss as this would have been too daunting. So I set my first goal at 10 kg loss (10% body weight). I didn't set a time either.  Far too often people set unrealistic goals to achieve in an unreasonable amount of time
I made time for me in my diary by booking my sessions in and paying up front a month at a time. I worked with my employer who allowed me flexibility to leave at set times 3 times a week. This has worked well for both of us. A healthier me means a healthier employee who has less time off, is less stressed and much more engaged.
An hour a day is less than 4% of my day and I am worth the time.
We meal plan when we go shopping
What are your favourite healthy meals?
I'll be honest and say I don't think of food as healthy or unhealthy. I have what I like, as long as it fits my numbers. I make smarter choices though and we meal plan when we go shopping. We also put a list of the meals on a magnetic whiteboard on the fridge, so we know what we are having and when. I make sure I have a protein rich diet but also have carbs and fats, as these are essential for me.
What types of struggles have you dealt with during this time? What was the hardest thing? Were there times where you have had to show yourself compassion along the way?
The hardest thing to understand was that weight loss is never linear.  Learning to measure my body as well to show that changes were still happening whilst the scale kept moving up and down. I had several meltdowns early on until I learned this.
As a diabetic with chronic liver non-alcoholic liver disease my biggest challenge was fatigue to begin with.
I am determined to make a change
It's easy to make a plan, it's really hard to stick with it. What kept you motivated?   
I won't say I am motivated per se, but I am determined to make a change. Having the sessions planned in helps me stick to my schedule.
I have an Apple Watch and I use all the data to record workouts etc. and take on the challenges, as every little piece of motivation helps. We compete against each other for fun and try to close our activity/exercise and stand goals daily. On active recovery weeks (once every 8 weeks) I do take it easier to recover.
I use the Progress app, as it makes it much easier to keep track of all of my measurements.
Being able to see an evolution from measurements, to weight loss and before & after pictures has helped me better understand my body and keep the motivation when it seemed that nothing was happening any more (scale wise).
I've also shared my journey on Facebook and to all of my friends and I do believe that having a support system in place matters just as much as the diet & workouts.
Being part of the Progress Accountability group has also been quite useful for me. Having people cheer you on in your journey, people who are actually going through the same challenges, and getting advice when you need it the most, made all the difference.
We are a lovely group of people and it is awesome to have a place where everybody's willing to jump in and help, or just say a nice word when the temptations get too frustrating.
My life has completely changed
How has your life changed since you transformed? What are you most proud of?
My life has completely changed. I've currently lost 31 kg in 12 months. I'm now wearing size 12 UK clothes. I am stronger, fitter and more able than before.
My diabetes HBA1C in July was 42, which is a massive improvement and I am hoping to come off medication completely soon.
My liver disease has reversed and we are hoping that in my next review (in January 2019) I could be put on 12 month reviews with a hope in another 12 months to be discharged completely.
People around me are also focusing on weight loss and looking after themselves. I've encouraged people at work to follow my example and many are now going to the gym too.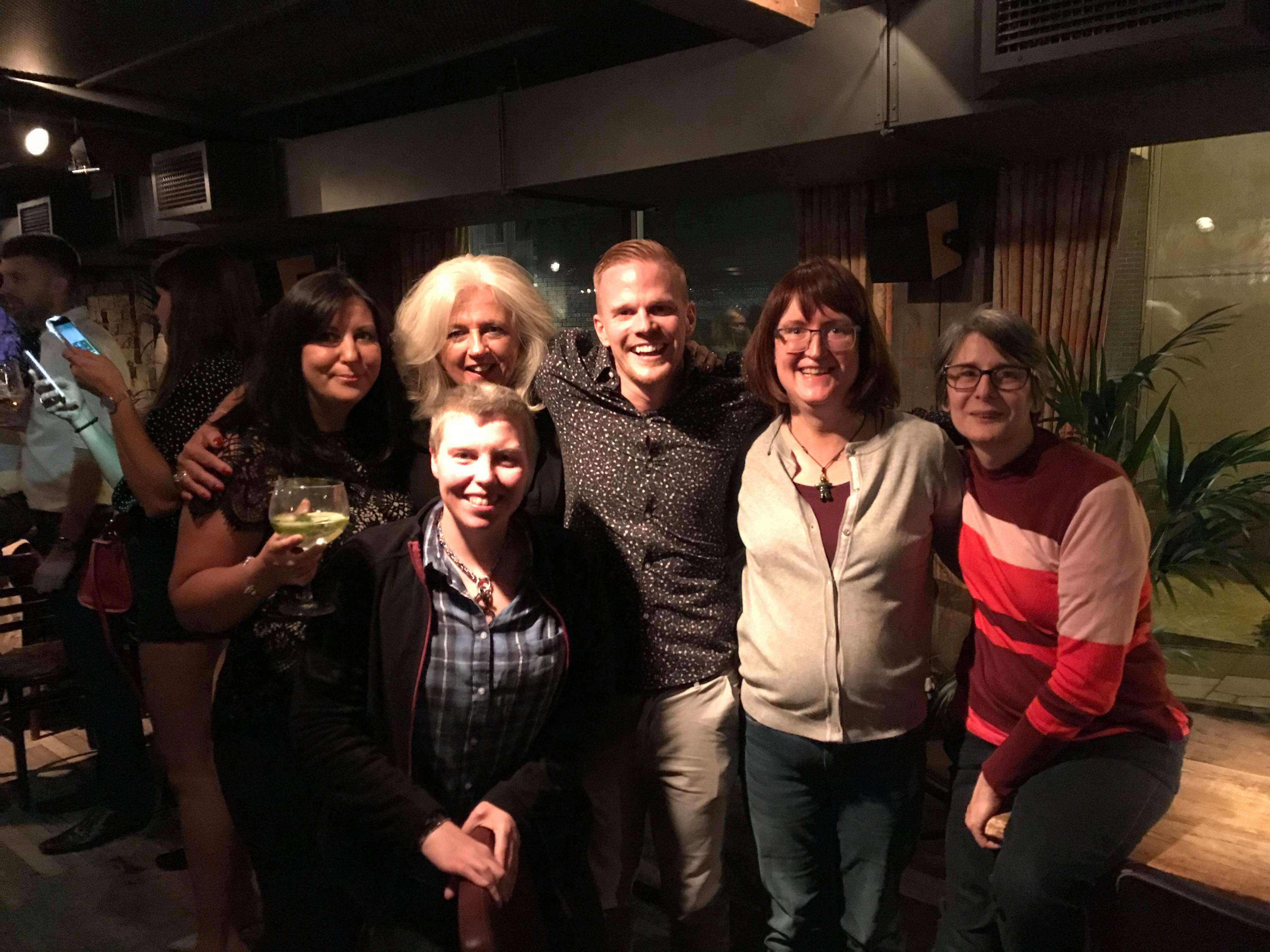 I am also now a health champion at work and helping our business in the Health at Work scheme and we won a bronze award last year. This year, we are working on the Silver award and I am running the healthy eating and exercise program part next year.
I'm proud of all of my achievements!
Tell us a little more about the exercise routine from your weight loss journey so far.
I do strength and weight training 3 days a week for an hour with a Personal Trainer.  Monday = Upper Body. Tuesday = Lower Body. Thursday = All body. I do walking on my off-days or I use my waterrower or my indoor bike. I also have my own TRX and Bodylastics resistance bands and have started equipping my home gym with free weights and a weight bench, courtesy of great deals on Black Friday!
Weight took a long time to get put on, so it's going to take a while to get it off.
What would you want other people who are struggling with their wellness to know?
No matter your age, weight or problems you can make huge differences to your life.
However, just remember weight took a long time to get put on, so it's going to take a while to get it off.
Eat a caloric deficit, weigh often and take averages. Do measurements so you can see change along the way. Take photos and compare them. Share your journey with others. Set smaller goals so you can celebrate each goal completion as a win and focus on how far you've come, not how far you've got to go.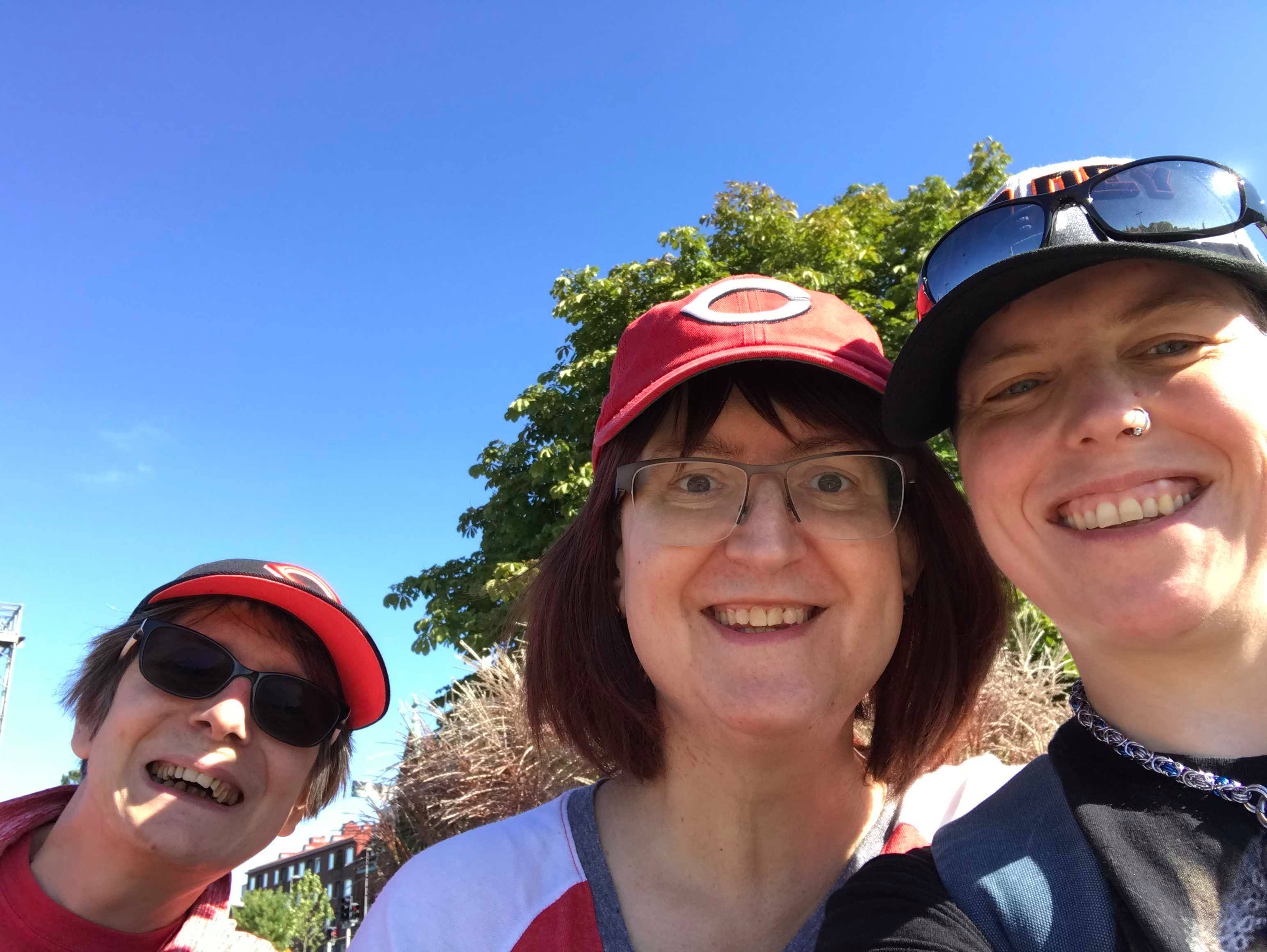 If you'd like to ask Alyson a specific question about her journey, just drop us a comment below and we'll be sure to share it with her :).