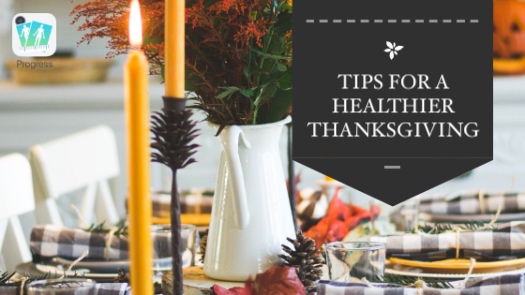 (Last Updated On: November 26, 2019)
Perfect roast turkey, cornbread, mashed potatoes, pumpkin pie 🤤… It's absolutely normal to want to enjoy Thanksgiving dinner with our loved ones, but it can lead to negative or conflicting feelings for those of us on a weight loss journey.
You definitely shouldn't miss out on important traditions or feel deprived, but it can be really helpful to consider the potential challenges ahead of time and make a plan for the big day.
Think about it a few days ahead. Is it better for you to make a light, alternative version to the dinner? Would your family enjoy some little adjustments to the traditional recipes? Or are you going to make a deal with yourself that enjoying a big Thanksgiving meal doesn't mean your diet is broken forever?