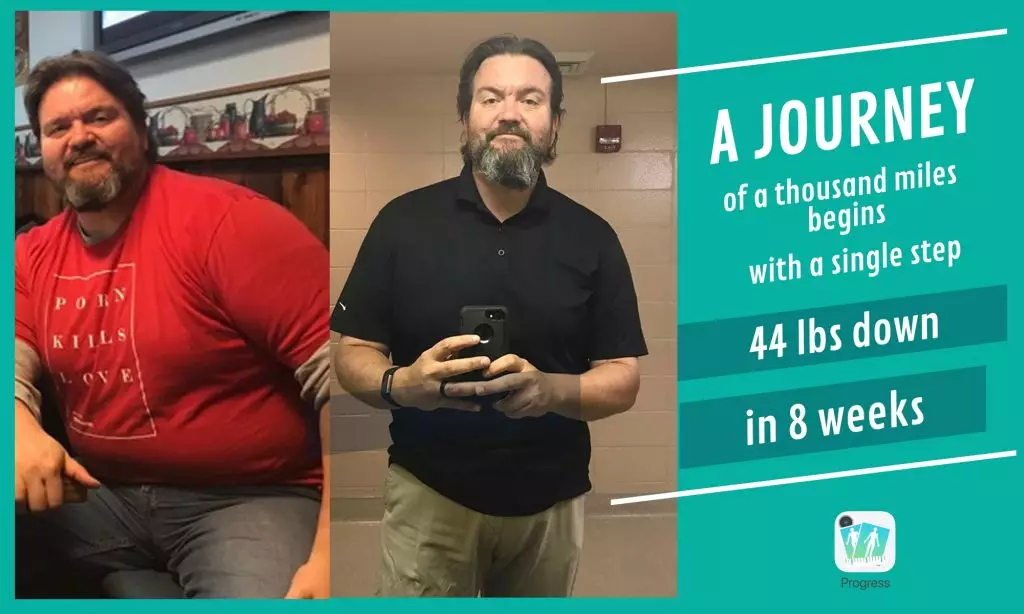 At 44 years old, BJ decided to improve his life and be there for his family for as long as he possibly can. He started by fasting, cutting sugar and sodas, and exercising – and he lost over 44 lbs in just 8 weeks.

Where do you live? USA, Blackfoot Idaho
What do you do for work/career? Counselor for an adolescent unit of a psychiatric hospital
Anything else you'd like to share? I'm 44 yo and married for the 2nd time. Between my wife and I, we have 9 kids, so we stay pretty busy that way.
Tell us about your lifestyle before you decided to make a change
I guess I could say about myself that I'm a yo-yo dieter, as my weight has always been an issue, throughout my whole life. I'll lose weight through a diet and then I'll gain again. On the good side, I've always been the type that exercised.
At one point I admit I might have thought I could even exercise my way out of poor nutrition.
But once I hit my 40s that no longer worked. I also had a surgery a few years ago that really slowed me down and after that, I gained even more weight.
I guess the starting point was after I went on a little trip to Yellowstone National Park, a while back. I remember when I got back I weighed.
326 lbs. Most I had ever weighed.
Continue reading

"BJ dropped 44lbs in 8 weeks to be more in shape for his 9 kids"